The photographs below offer a glimpse into the spaces and places that hold some importance in migrant domestic workers' lives in Singapore, for both recent arrivals and those who have been working there for a long time. They were primarily taken on Sundays (when domestic workers have a day off) in shopping malls where migrants can remit money and find food and products from their countries of origin; in parks where migrants gather for picnics with friends; and at a domestic workers' clubhouse where migrant women gather for activities and celebrations. Religious spaces are also very important (click here).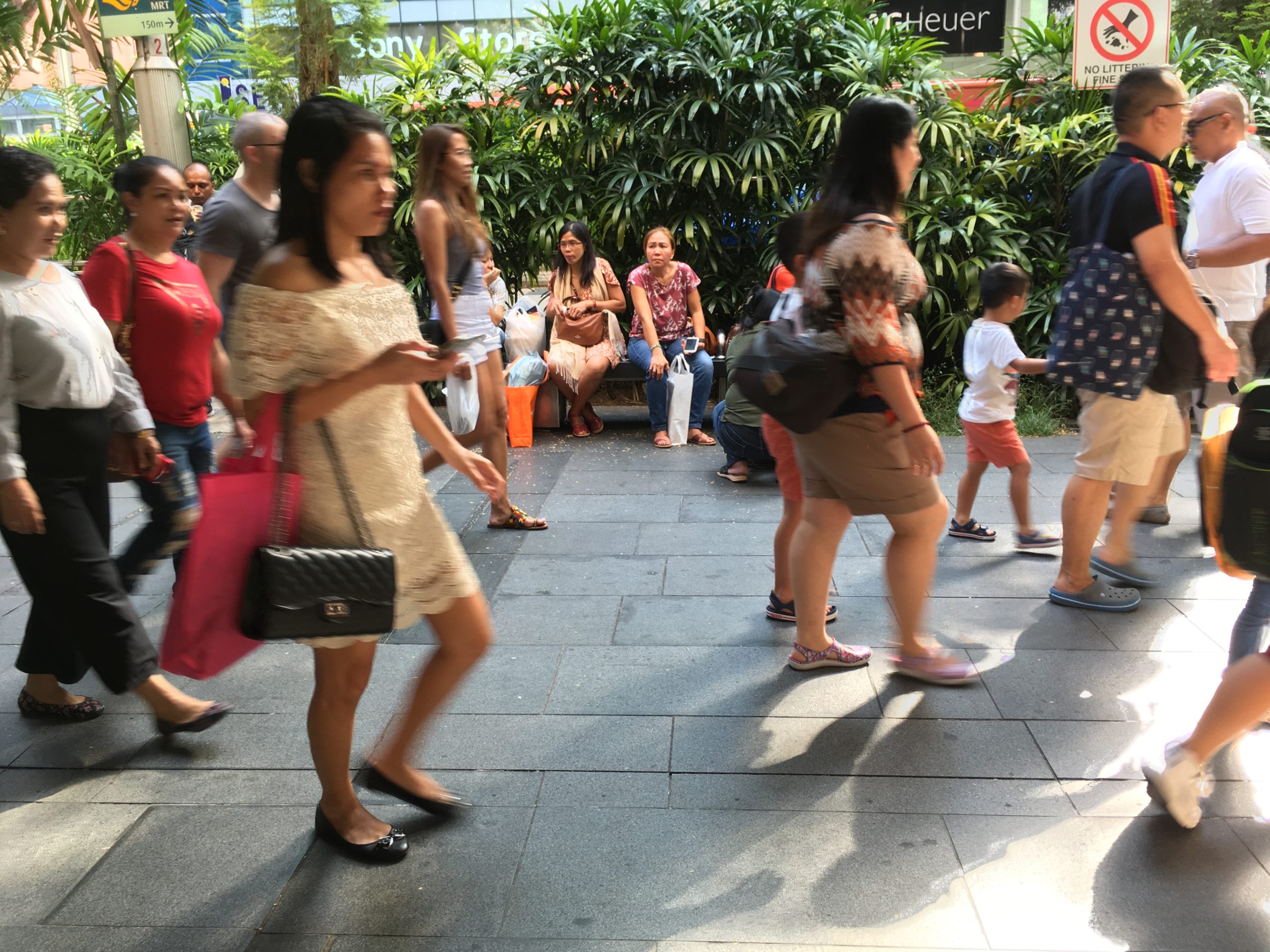 Below: a typical public housing block in Singapore (left), and a kiosk selling lottery tickets (right)
Hong Kong is another important context in the region for migrant domestic workers from the region, and is comparable to Singapore in terms of its temporary migration scheme under which migrant women cannot obtain permanent residence. Domestic workers from the Philippines gather in Central Hong Kong on Sundays, sitting with friends, selling home-cooked food, and resting on makeshift cardboard boxes next to the designer shopping malls.
This is also a space of protest as several grassroots activist groups, led by migrant women who have been working abroad for decades, use public spaces to advocate for their rights on topics ranging from working conditions, to pensions, social security, health, and residency rights. Here domestic workers from the Philippines are protesting insurances and social security payments that the Philippine government mandates for its overseas workers, since workers' contributions far outweigh what they get back in return for their health expenses and older-age.
In both Singapore and Hong Kong, it is increasingly popular for domestic workers to enrol in financial education courses led by NGOs and to spend Sundays learning about how to set up a business, budget for savings, plan for the future and make investments. Older domestic workers who are preparing to return to their country of origin use these courses to start planning for their retirement.