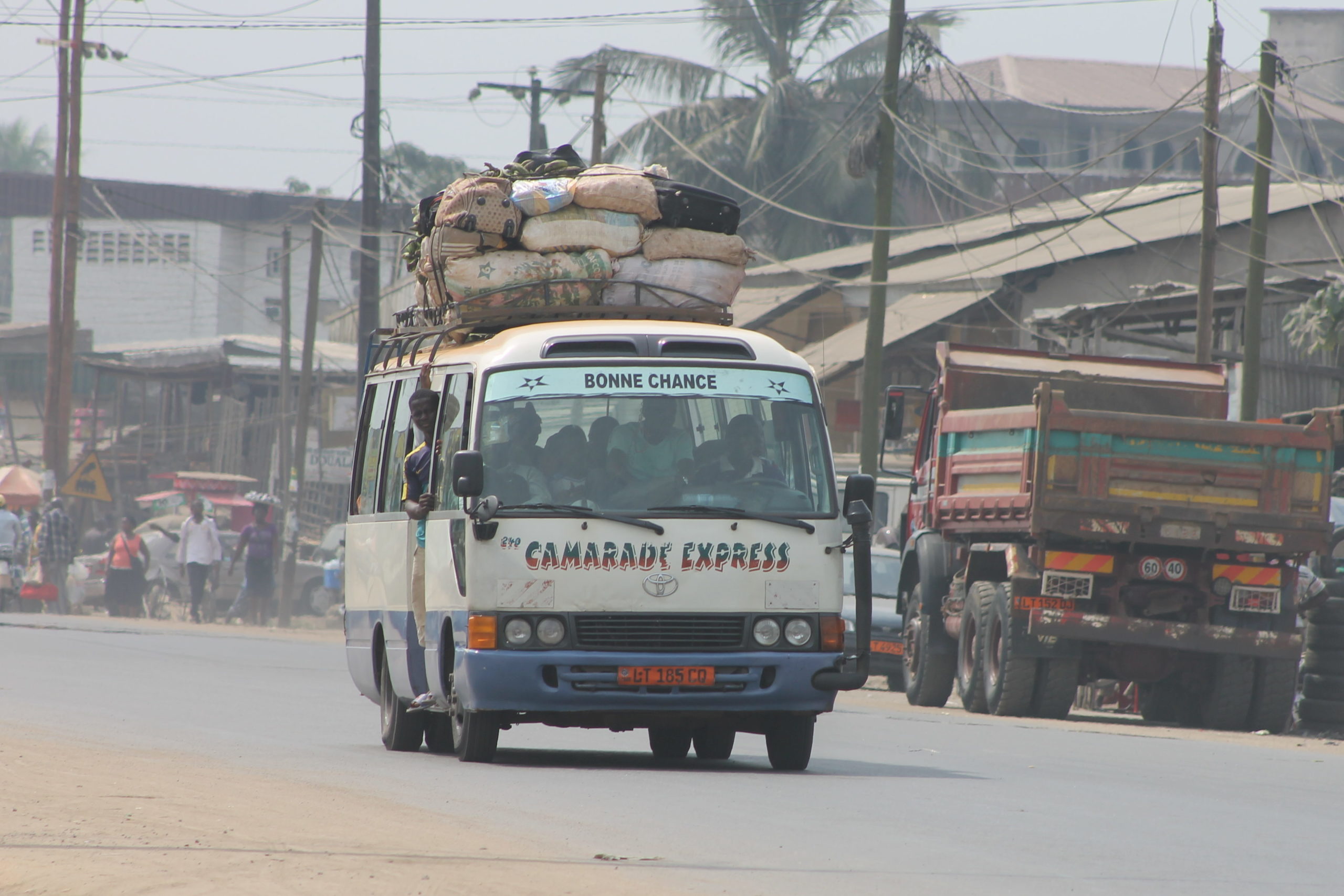 When travelling the West, Littoral or Centre regions in Cameroon, it is only vaguely perceptible that the country has English as its official second language besides French. A number of bilingual schools are one indication and, if you take a closer look, one can find some signs announcing free housing or job offers in both English and French. In Bafoussam, just as in other francophone cities, there are also some Catholic churches holding English mass but that is pretty much about it.
During fieldwork, I learned that the Catholic Church was particularly engaging in supporting the numerous anglophone IDPs that had temporarily settled in Bafoussam. The Église St. Banabé that I frequently attended was one example for the support of the internally displaced. The priest did not only hold a French and an English mass every Sunday but also sometimes distribute goods like soap or food to the displaced who would attend the service.
The religious community is an indispensable support to the internally displaced who would not only benefit from donations but also from networking and the solidarity they encounter during and after service. It is a common practice for the English-speaking members of the church (not only IDPs) to stay after service at church and sing songs or discuss the latest political events or everyday issues.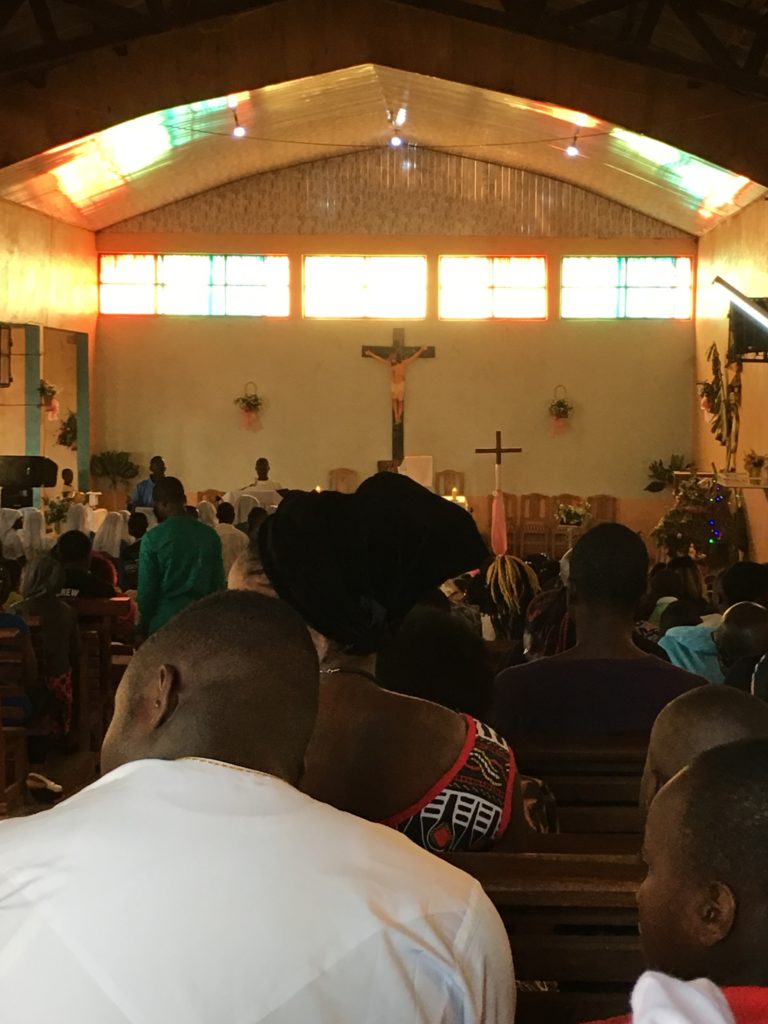 Beyond providing a place to go, St. Banabé was also a hub for various solidarity groups of the anglophone minority that were living in Bafoussam at that time. For example, the "IDP Solidarity Group" (IDPSG), once it was founded, gained some of its members from that community using the snowball system. In addition to the ecclesial support, the IDPSG allowed its members to take loans to start a new business or pay school fees for children or grandchildren. The money for the loans was cooperatively collected and had to be reimbursed after a certain period.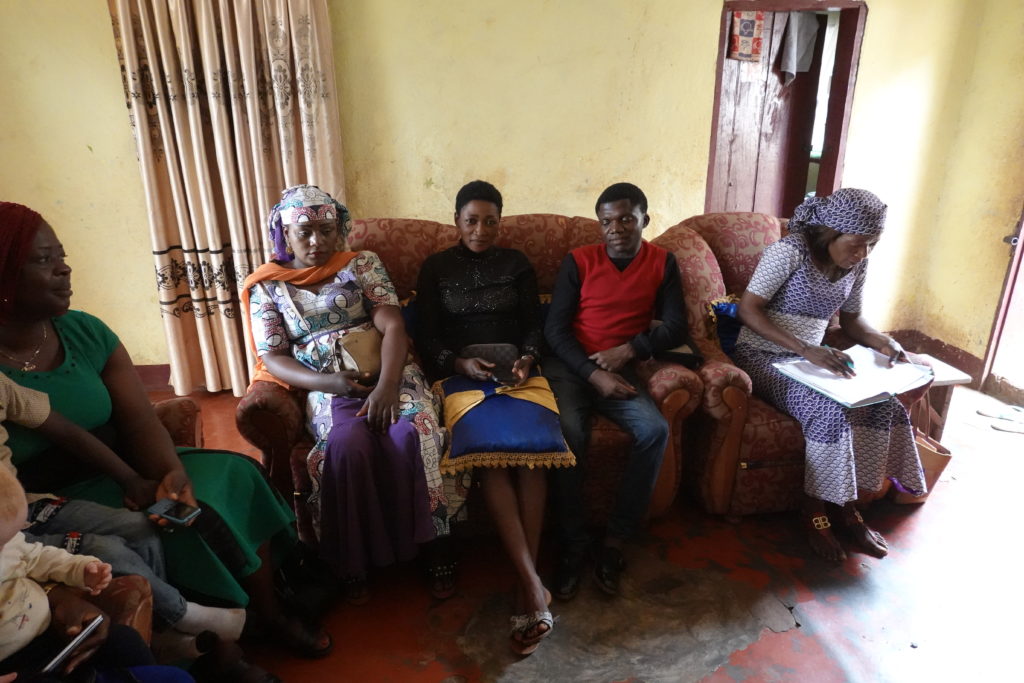 Benevolent support is additionally generated from other citizens of Bafoussam and the newly established networks among the IDPs expand to the francophone part of the population. Though the linguistic segmentation is a substantial element of the so-called 'Anglophone Crisis' by representing the country's far-reaching history, it has to be acknowledged that its boundaries are blurred and permeable beyond Cameroon's internal border. Despite the structural marginalisation of English-speaking Cameroonians, there is a feeling of solidarity among francophones and anglophones to some extent. As one of my interlocutors pointed out, "I am not anglophone. I am not francophone. I am Cameroonian."